The Art of the Pitch in the blogosphere.
People are approaching blogs to promote their products in hopes to be exposed to the blog communities, which, depending on the blog, can consist of millions of readers. This can be an extremely effective and viral way to get noticed if you have the right approach.
Heather Armstrong of Dooce® and Neil Chase from Federated Media spoke from their own experience and industry expertise to explain how to make the greatest impact when trying to make the pitch to get your product on the blog.
A few principles:
Listen to the blogger's needs and fill in where needed.
Send a personalized note
Get the name right
Know what the website is about
Have a unique product that would be useful to the website's audience
Understand the market you're going into
Whether you are looking to have ad space on a website or want to get your project featured, it's important to look at who the readers are, what they are into and then decide whether or not you are shopping for real estate in the right place. Chase also recommends checking the ads currently running on the site then find out where and how the website gets their advertising.
One of Dooce®'s most memorable pitches was a handmade hippo toy somebody sent for her infant. This gift was a response to a blog post about her obsession with hippos. It had arrived with a personalized card then followed up with something relevant not only to the content of her blog, but also something for her family to enjoy.  This gift was published successfully. See the blog post here.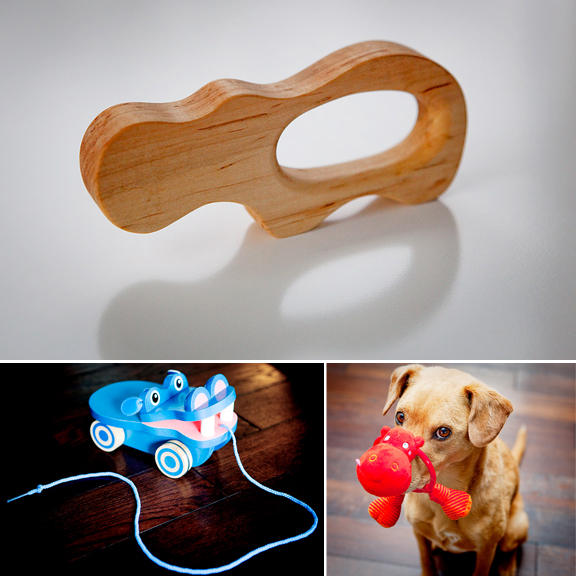 Photography from Dooce® | Top: Little Alouette Hippo Teether | Bottom Left: Olliebollen Happy Hippo Pull Toy | Bottom right: Marlow, Dooce®'s dog