It's not often that a new restaurant concept gets introduced to the world. For the past several months, Jibe has been lucky enough to help grow and establish the brand and visual identity for Cobbler Cove, a new quick-serve style dessert restaurant that exclusively sells freshly baked cobbler. Cobbler Cove is the brainchild of its founder, Steve Kimball, who wanted to share with others his fond memories of eating the perfect dessert as a child.
Our creative process involved first developing a strong and distinctive logo that would speak well to the restaurant's promise of fresh fruit, traditional American roots, and a bright, fun atmosphere. From there, we established the entire look of the Cobbler Cove identity, including colors, patterns, iconography, and a mouth-watering photo shoot. Prior to the grand opening, we extended the brand image to several touchpoints throughout the store. This included everything from digital menu boards, to hot chocolate cup sleeves, to a massive 24-foot wall mural.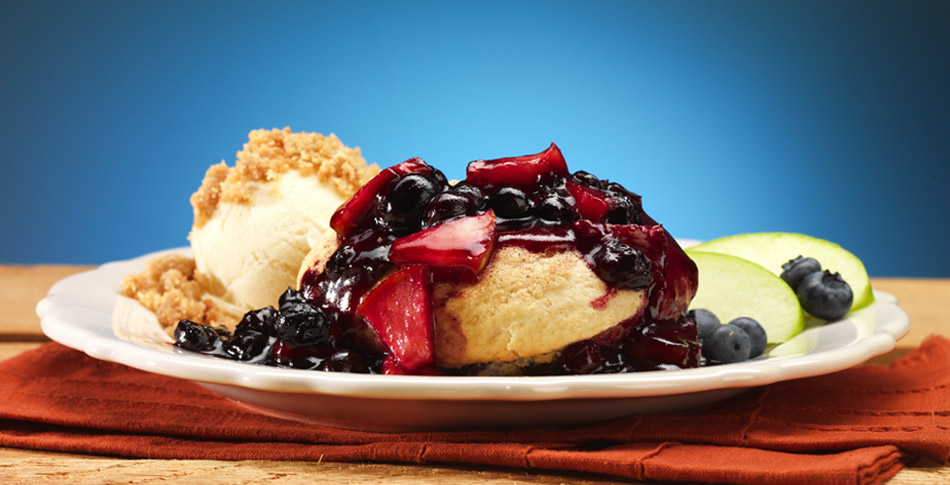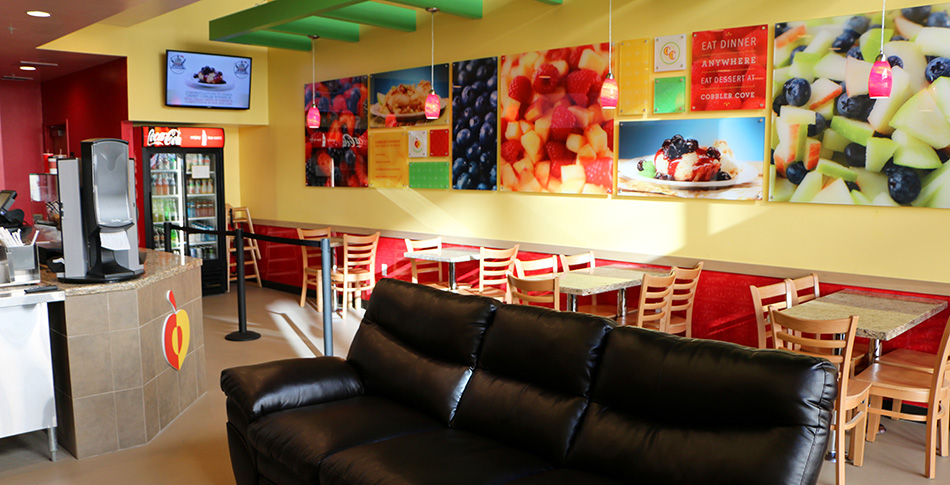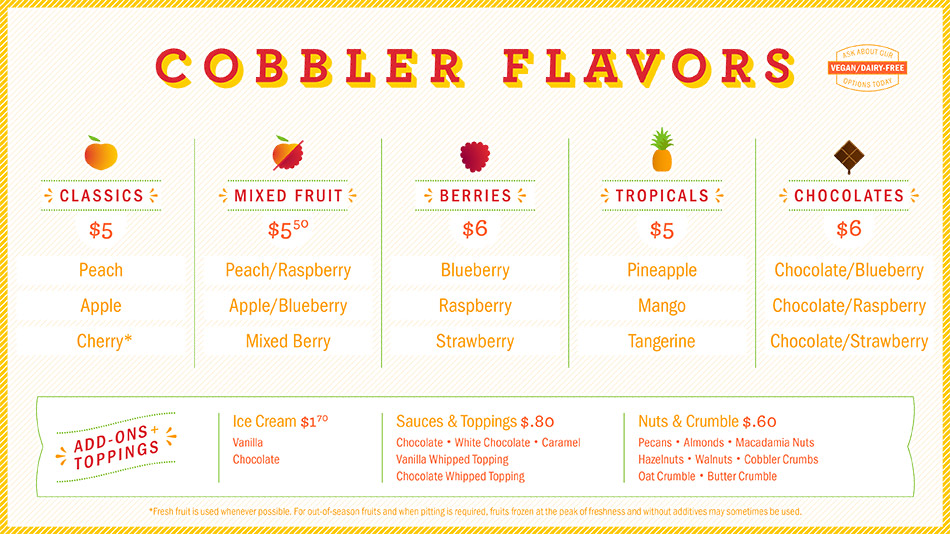 Stay tuned for a new work page in the coming weeks. While you're waiting, head down to Station Park in Farmington, Utah for a taste. You won't be disappointed.