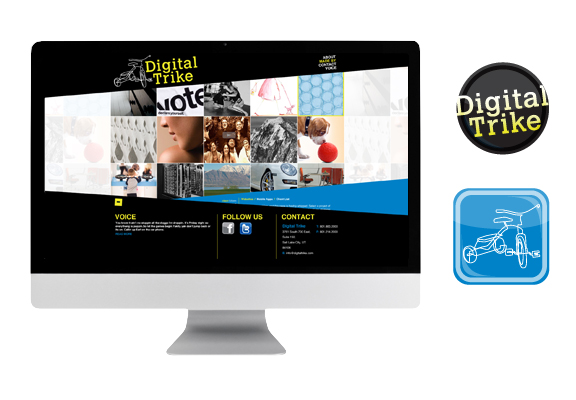 Digital Media Consulting came to Jibe for a new look; a logo and website redesign. They left with a total brand makeover, walking out the door as Digital Trike.
Why Digital Trike?
A tricycle is the most basic form of cyclical transportation. It has three wheels, making it easy to ride and extremely stable. What sets Digital Trike apart from other web developers is that these folks THINK! They are conceptual innovators when it comes to user interface design, making the web experience seamless for users. "Think" is their main driver, represented by the big wheel on the trike. The rear wheels are symbolic of their designing and coding expertise, providing balance, stability and power to the tricycle.
Digital Trike thrives on the fact that they are innovators; constantly working on cutting edge technology for the web. Their new name and website well represent the company as a whole; exciting, energetic and cutting edge.