I am no handyman. I come from a family of handymen, but am truthfully nothing short of dangerous when it comes to home improvement projects. So, when I bought a house that needed a bathroom finished in the basement, of course the first thing I did was tell my wife that I could handle the job myself (grunt). Then, when no one else was looking, I jumped on YouTube with my long list of 'how-to' questions.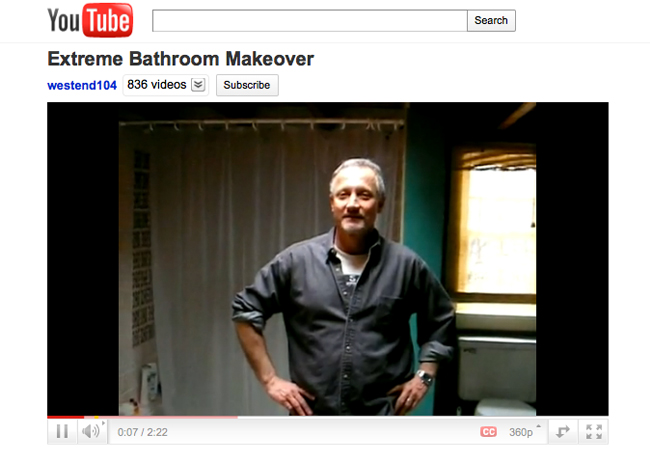 In a one-hour jam session on YouTube, I learned how to set my tub, tie into the floor drain, plumb the sink, install the toilet, wire the heat lamp, lay the tile, and texture the ceiling. The answers were all there, complete with detailed, step-by-step instructions – absolutely free.
YouTube is currently the second largest search engine on the Web next to Google, and serves out over 2 Billion video views each day. In an average day, Internet users view at least 30 minutes of video, and research suggest that that duration is growing by the month.
So what does that mean to you? Nothing really…unless you're a handyman.
So, what if you are a handyman, or the owner or manager of any business? Does YouTube really pose a threat? Or does it provide opportunity to reach an audience, credibly present your products and services, and effectively persuade them to consume? The resounding answer to all of the above is yes. In fact every business, from the mom & pop joint on the corner to the Fortune 500 multinational, should consider a YouTube strategy in their marketing mix.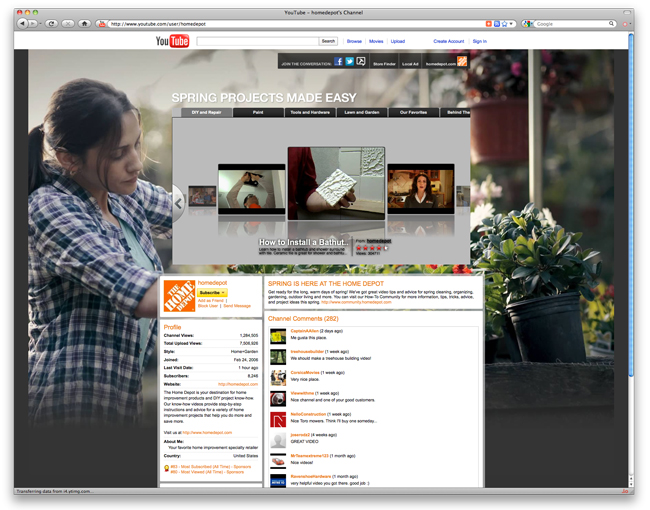 Here's a short list of ways you can utilize YouTube to aid your business:
1.   Establish a well-branded YouTube Channel for your business and start populating it with short videos that answer the common questions your customers ask.
2.   Create promotional or demonstrational videos and promote them on YouTube to a geo-targeted audience – as wide as the world or as small as a 10-mile radius.
3.   Advertise your products and services to users who are viewing content related to your industry and/or geography. YouTube has several tools and methods for reaching engaged users.
4.   Embed the videos you create into your website pages and on blog posts to enhance the value of your content. Then use Facebook and Twitter to tell your fans and followers about it.
5.   Run contests that require video input from your market audience, and reward those who are champions of your brand.
Remember that your video production does not need to be professional. In fact, the more candid and honest your videos, the more likely they are to be believed and shared. Your goal should be to create content that is either entertaining or informative or both.
So what are you waiting for? Tell yourself that you can handle the job (grunt), pick up your camera, and fire away.