Project Overview
Cobbler Cove was a brand new dessert restaurant serving a variety of tasty cobblers with fresh fruit and ice cream. Paired with a cup of hot chocolate or apple cider, their delicious offerings were enough to make you forget about that frozen yogurt place.
Problem
As a new franchise and restaurant concept, Cobbler Cove needed a traditional, yet playful and bold identity that would speak strongly to general audiences and could contribute to its initial and continuing success.
Solution
Our solution speaks to cobbler's classic American roots as well as the brand's promise of good times and wholesome simplicity. Borrowing graphic elements from the world of fruit and baking, we crafted a bright CC monogram that anchors the entire visual identity.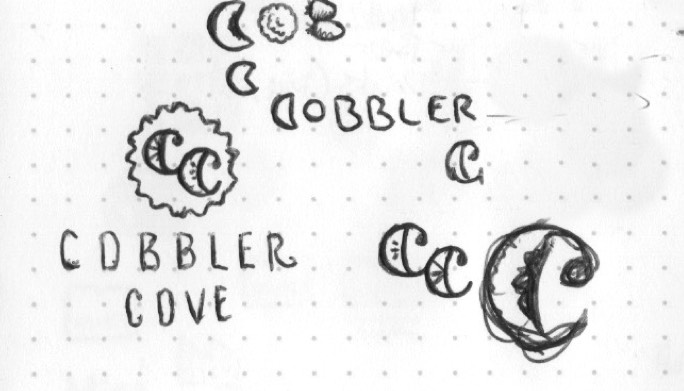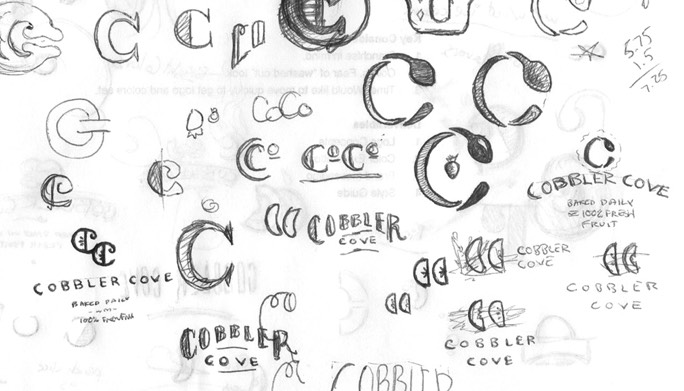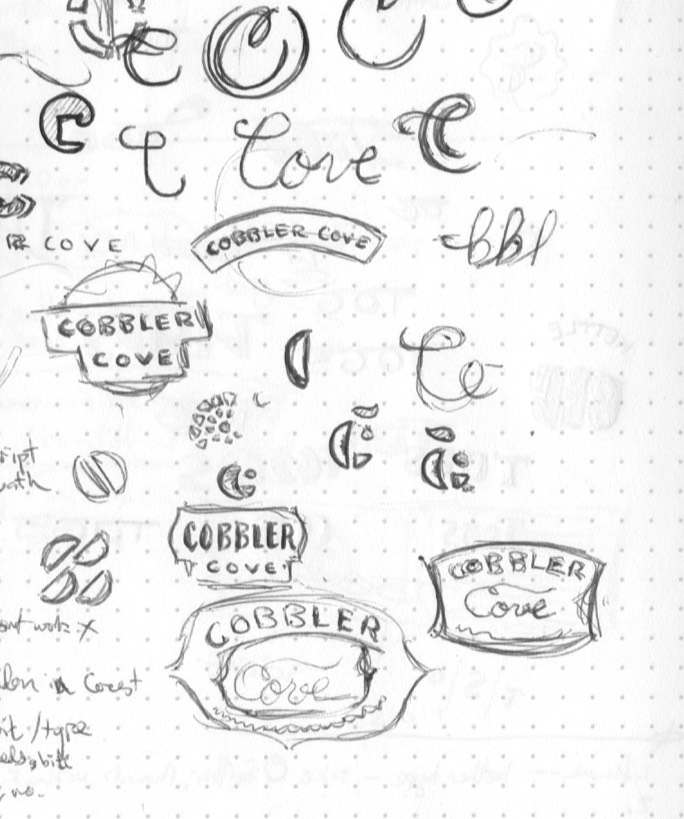 All of our logo and branding projects start on paper to flesh out the good concepts and weed out the bad ones. From here, we take our ideas to the computer and develop initial digital "sketches". The three logos here are early, unused concepts.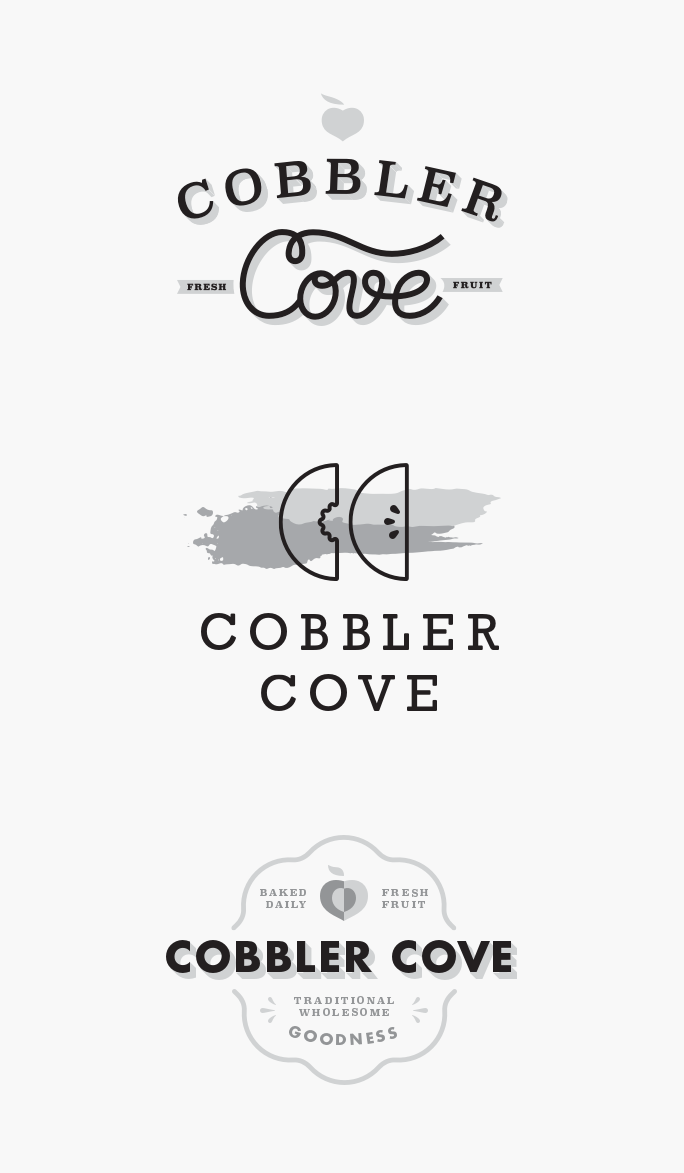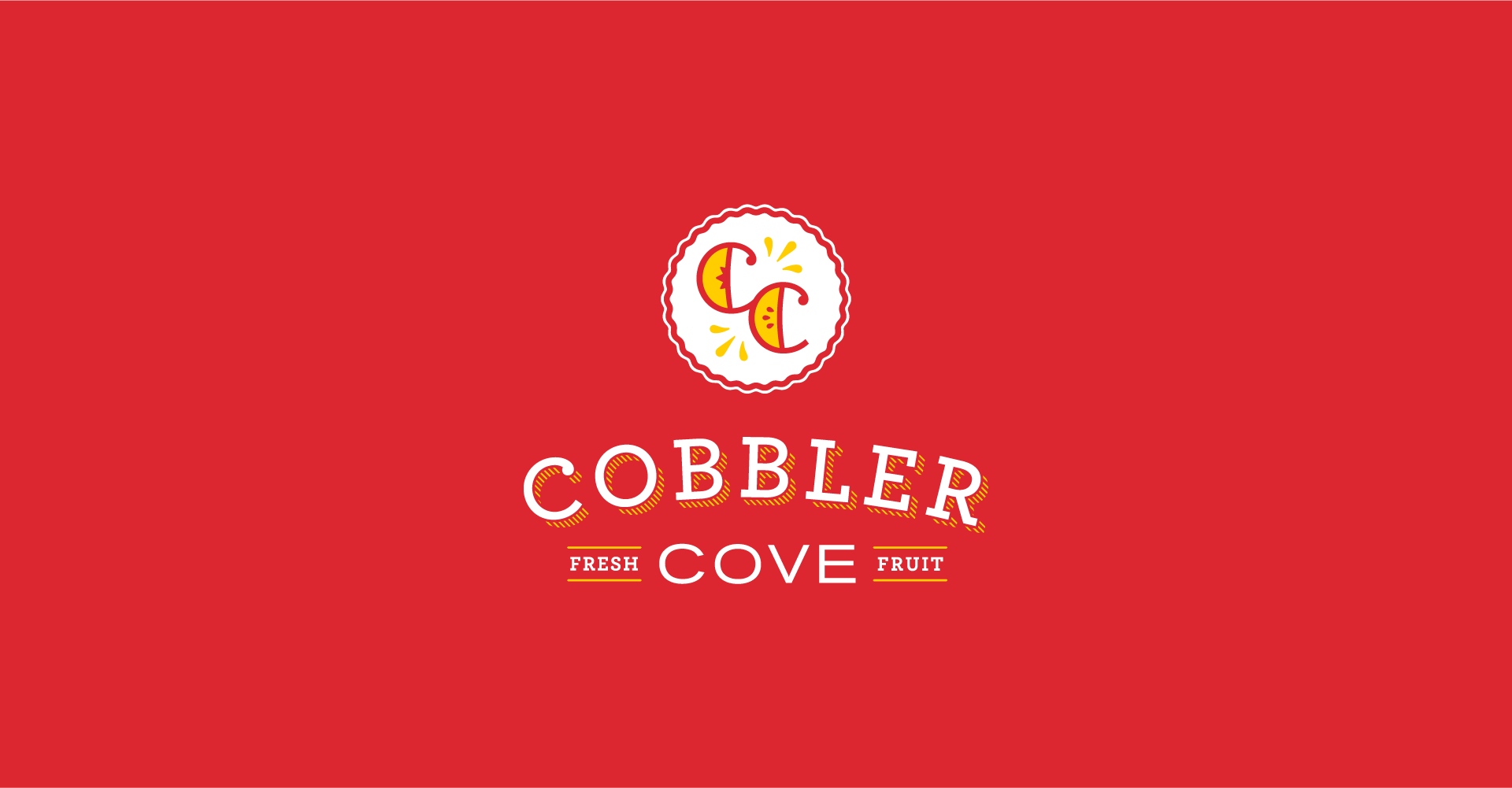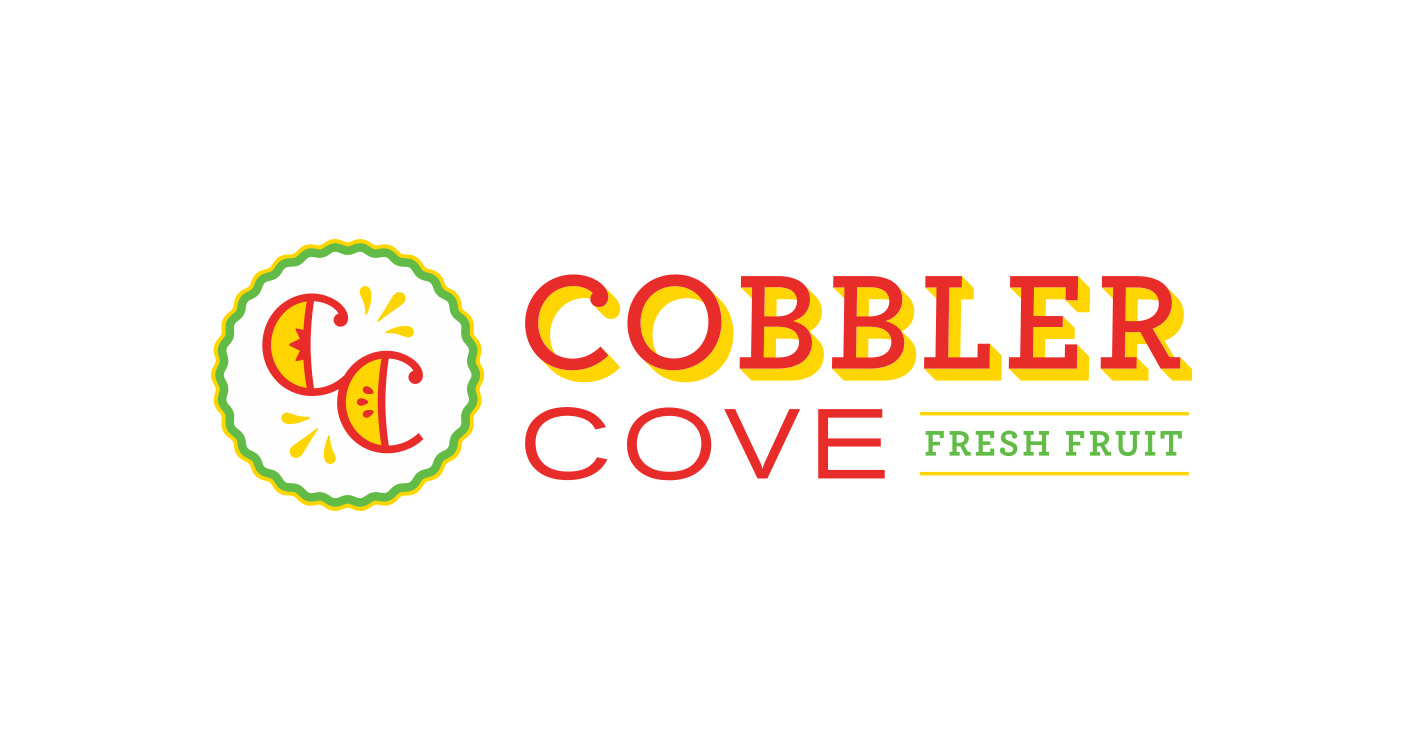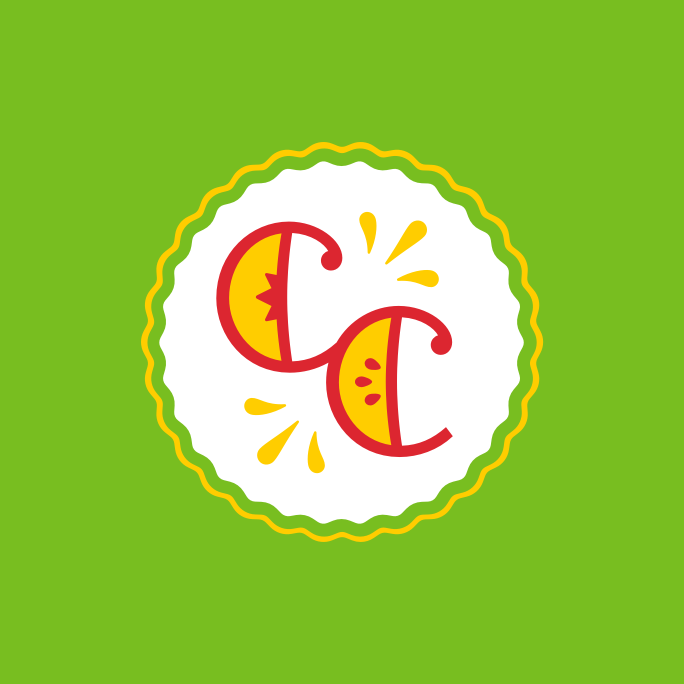 The chosen logo design incorporates a CC monogram—with peach and apple slices—nestled neatly inside a pie-like badge shape. This mark fully embodies one of Cobbler Cove's signature mantras: "Fresh Fruit Baked Daily." In order to build more depth into the identity, we also developed a secondary mark to encapsulate Cobbler Cove's promise of traditional, wholesome, goodness.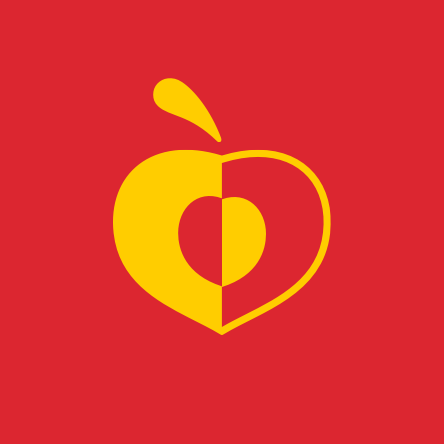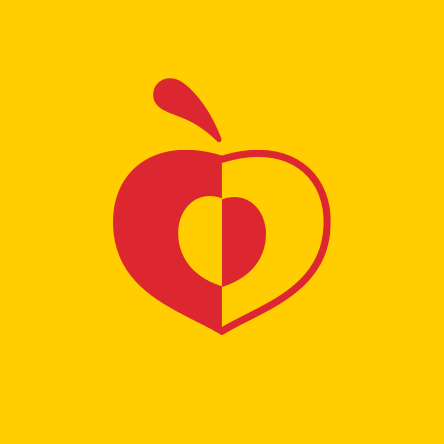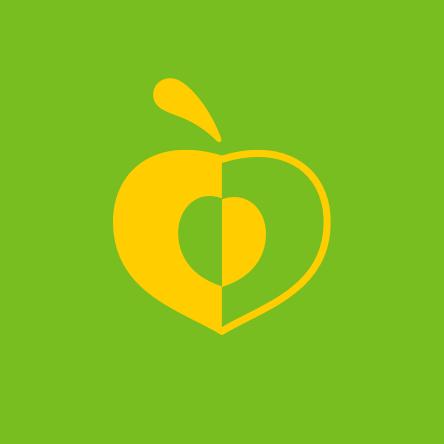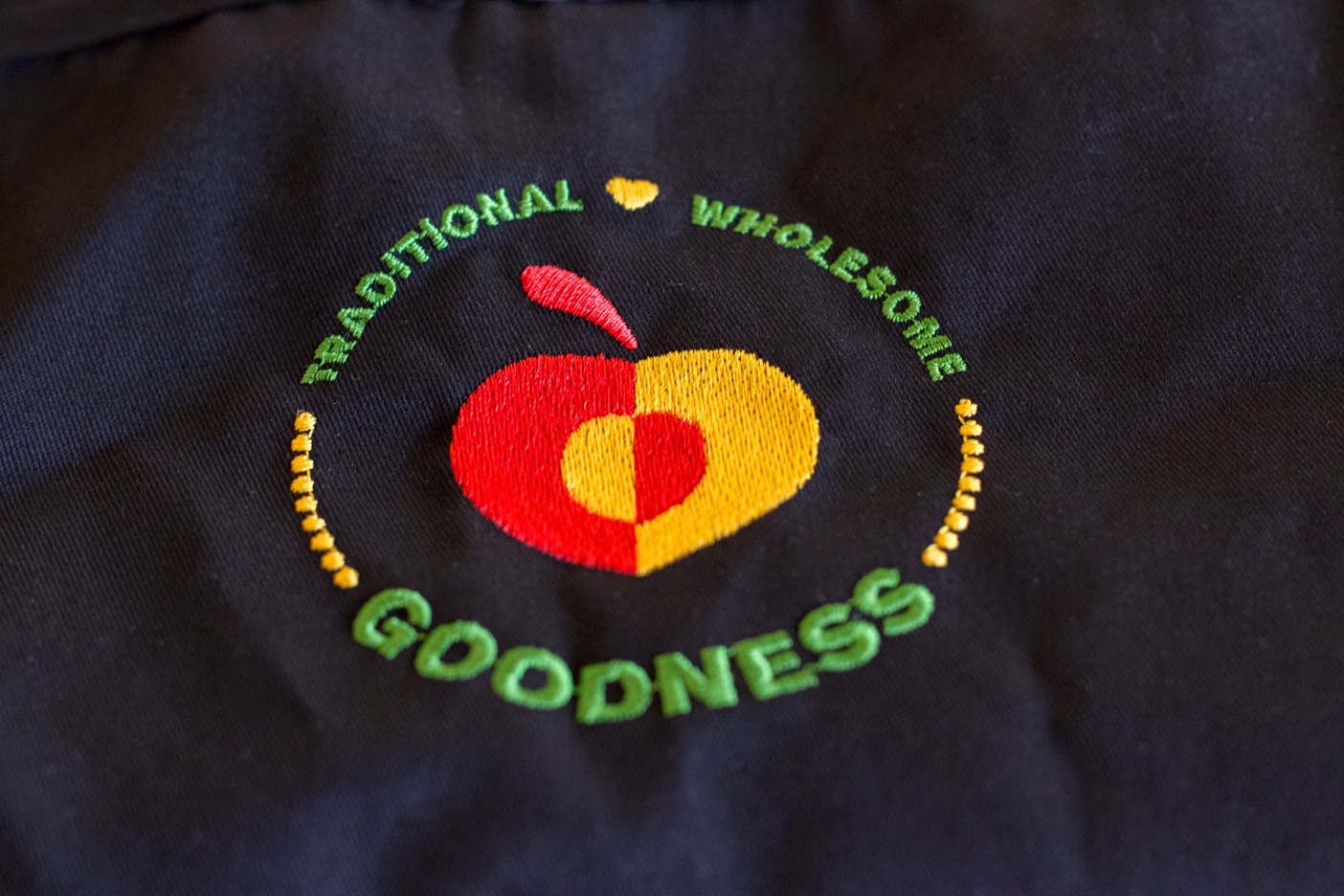 The identity was applied to everything a new restaurant needs: interior and exterior signage, cups, napkins, apparel, menus, and much more.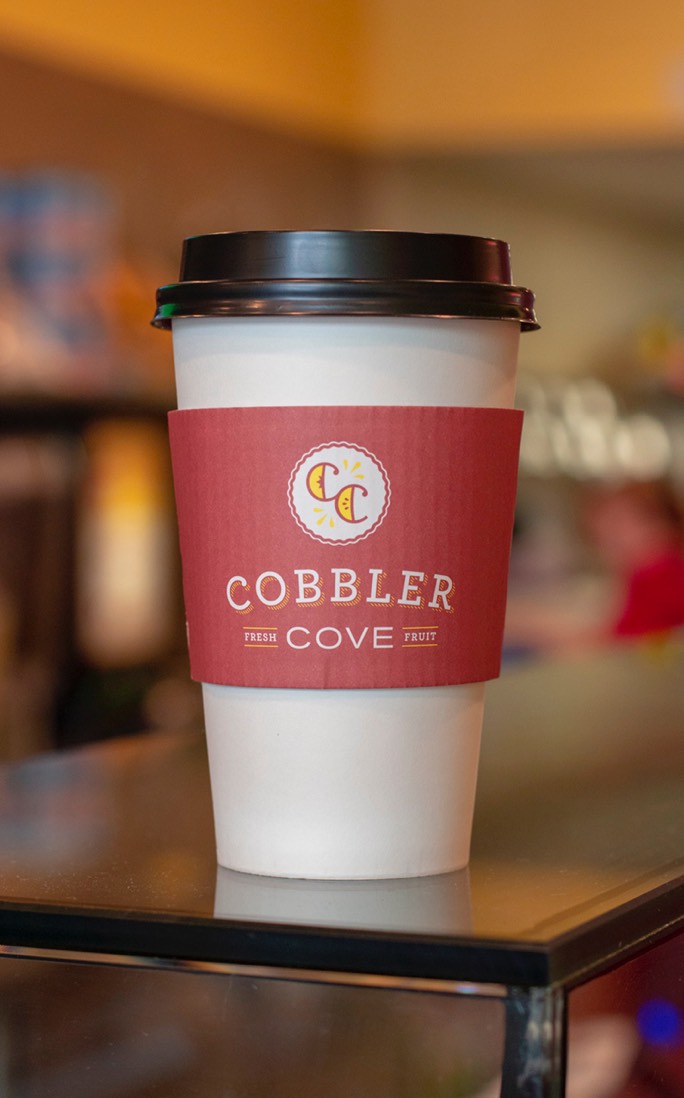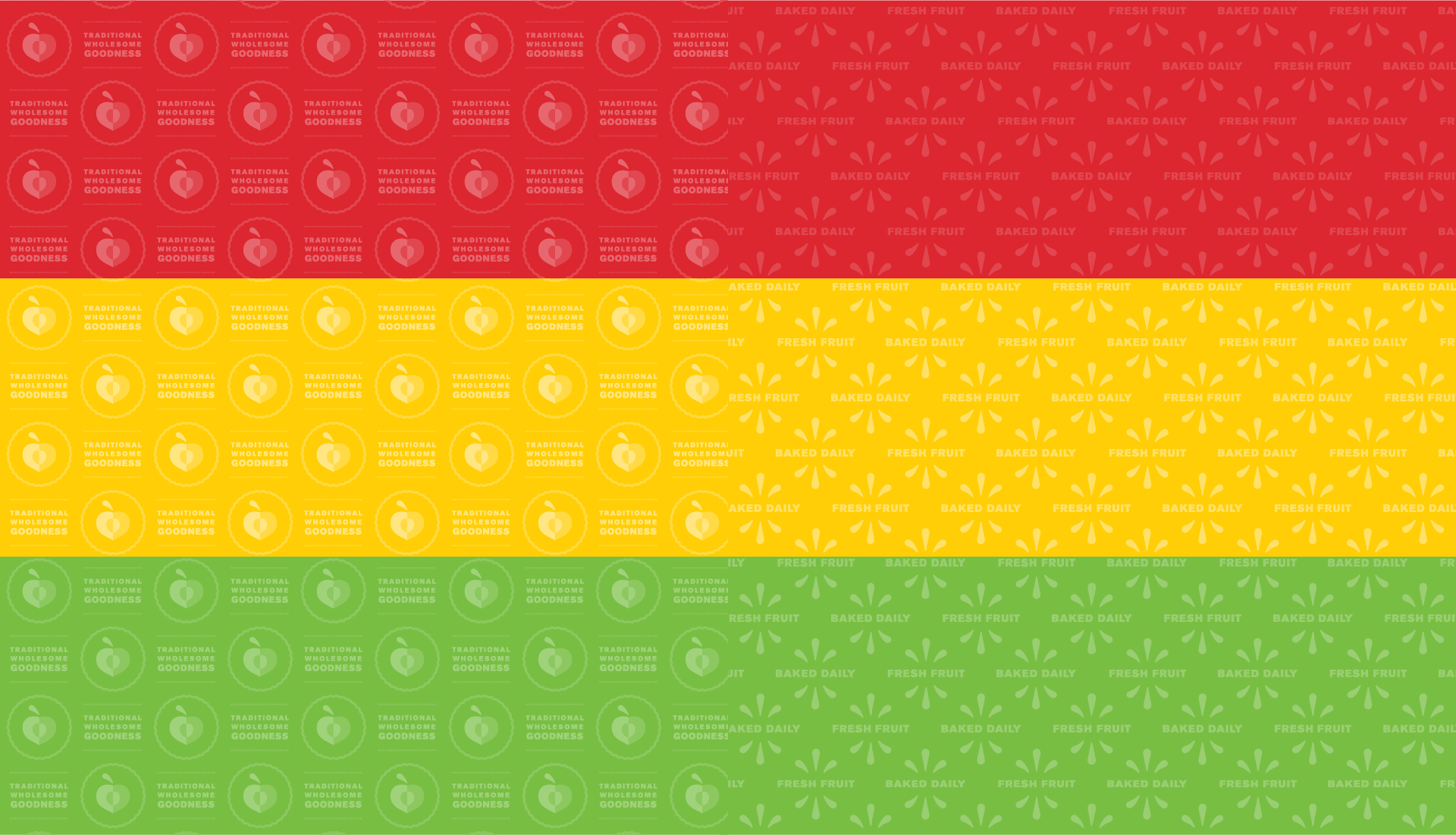 We art directed an extensive photoshoot that included shots of the different cobbler flavors—with and without the paired toppings—as well as images of fresh fruits on their own. The images were used on the menus, website, and various other marketing materials.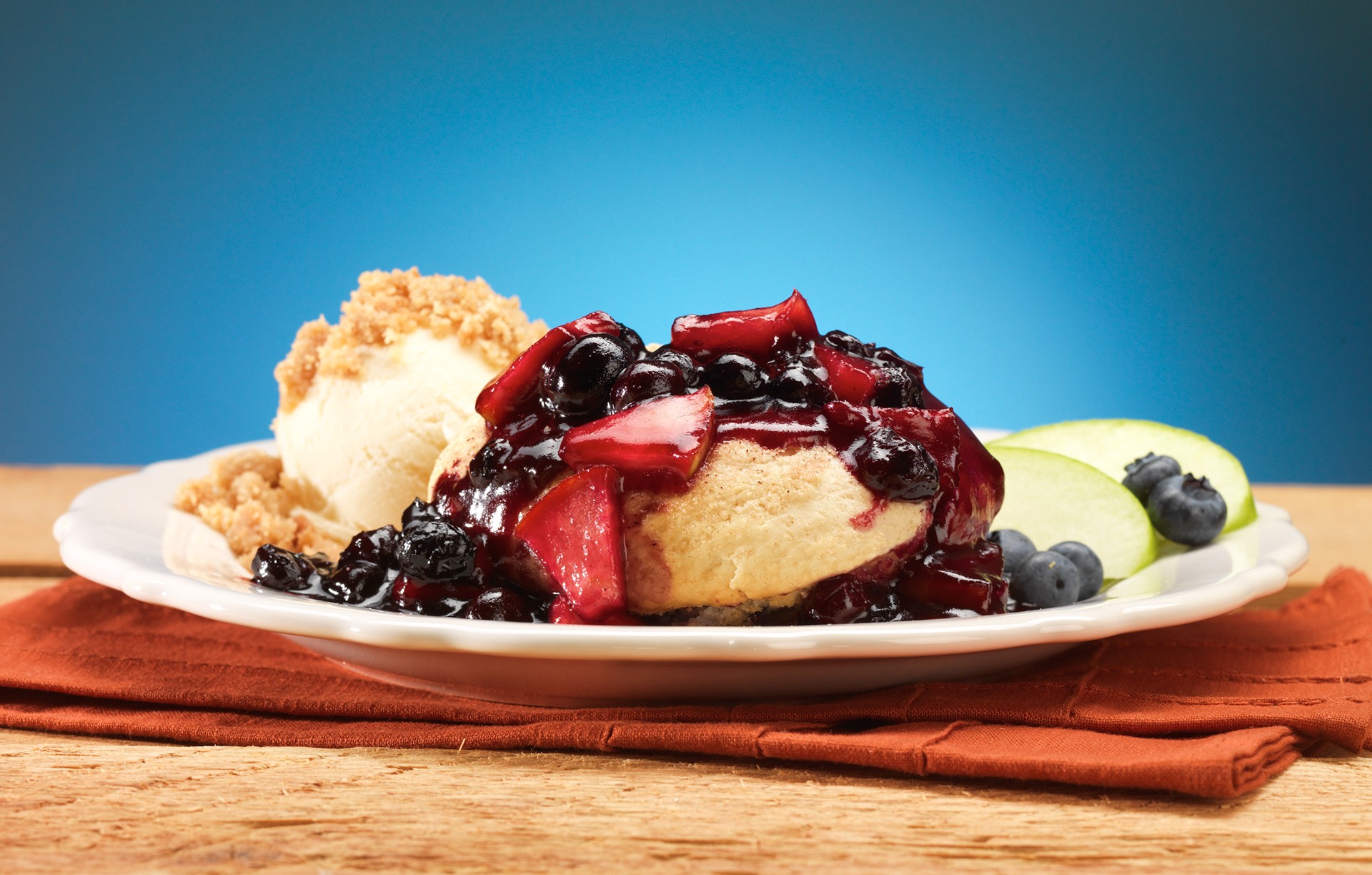 Jibe was also responsible for helping to design the interior of the store—everything from signage and floor mats to furniture and paint colors. The signature piece was a nearly 24-foot plexiglass wall mural, containing photography, decorative patterns, and other brand elements.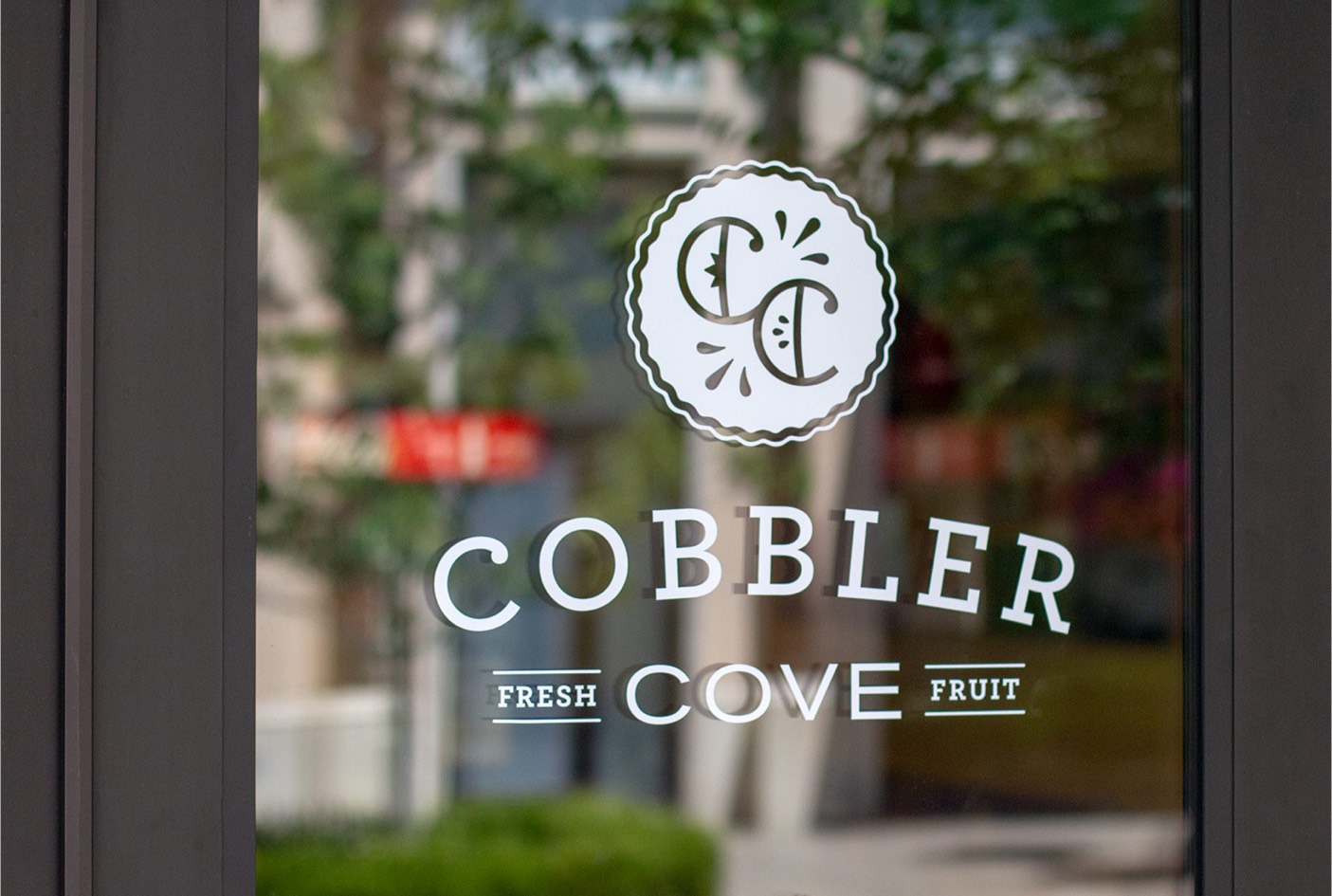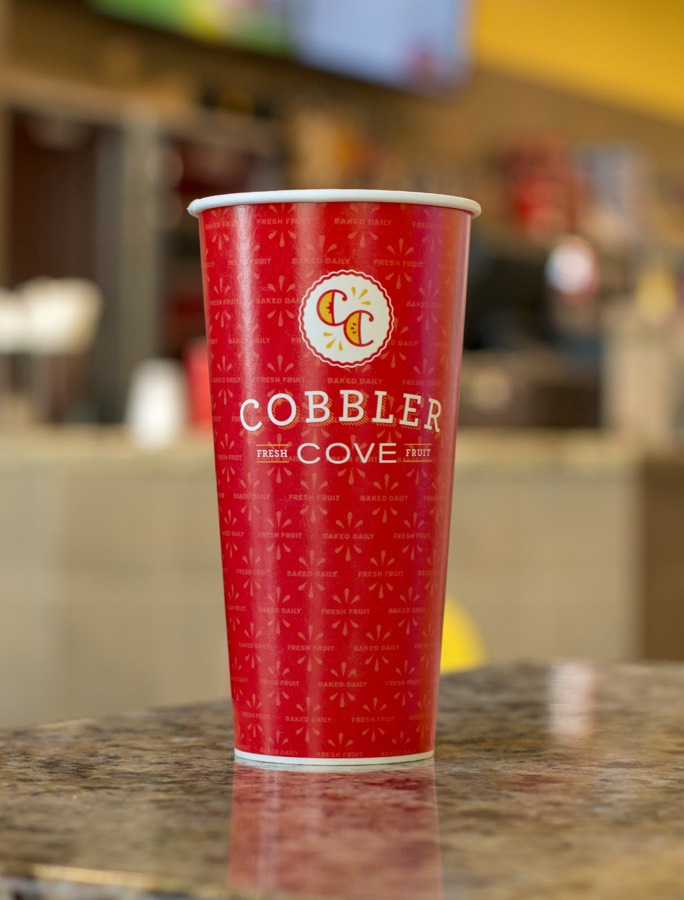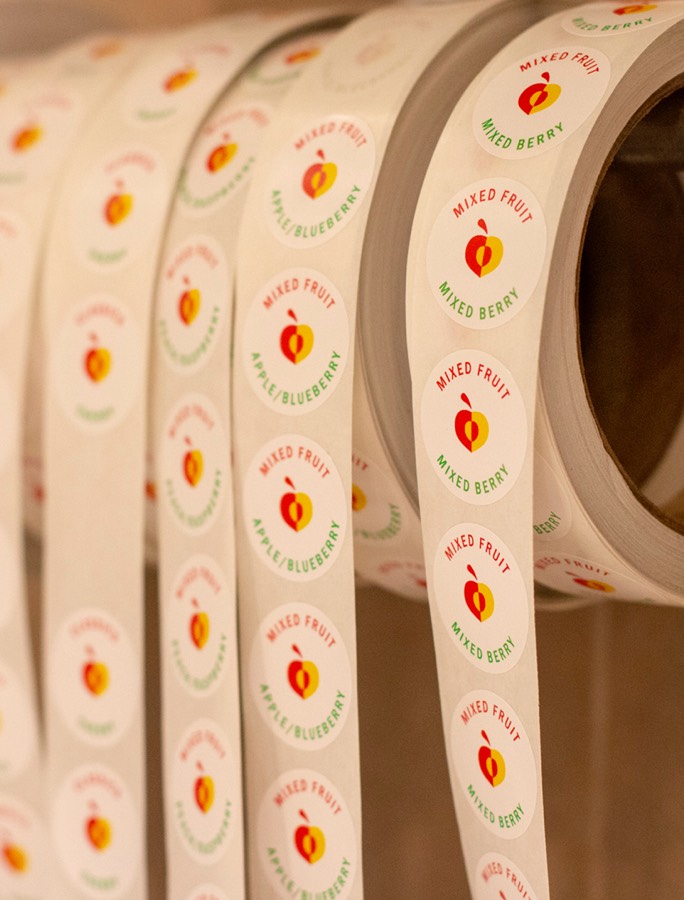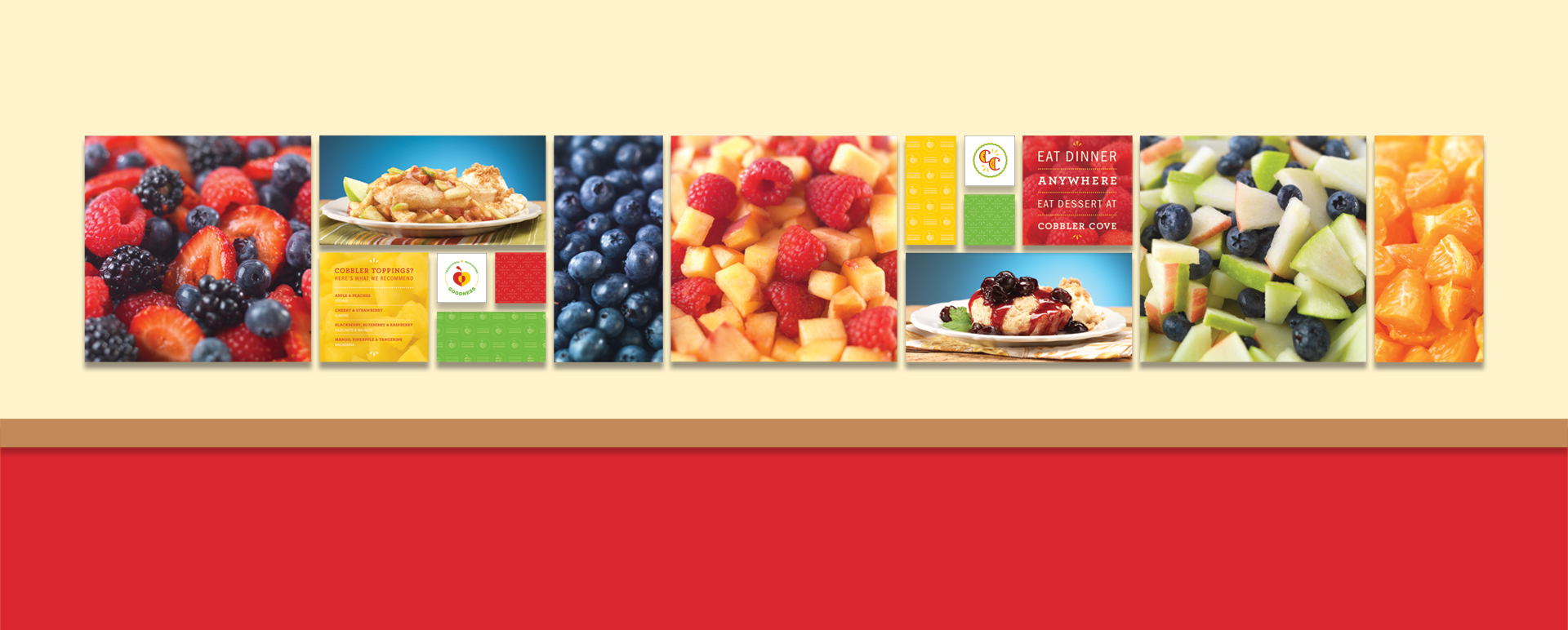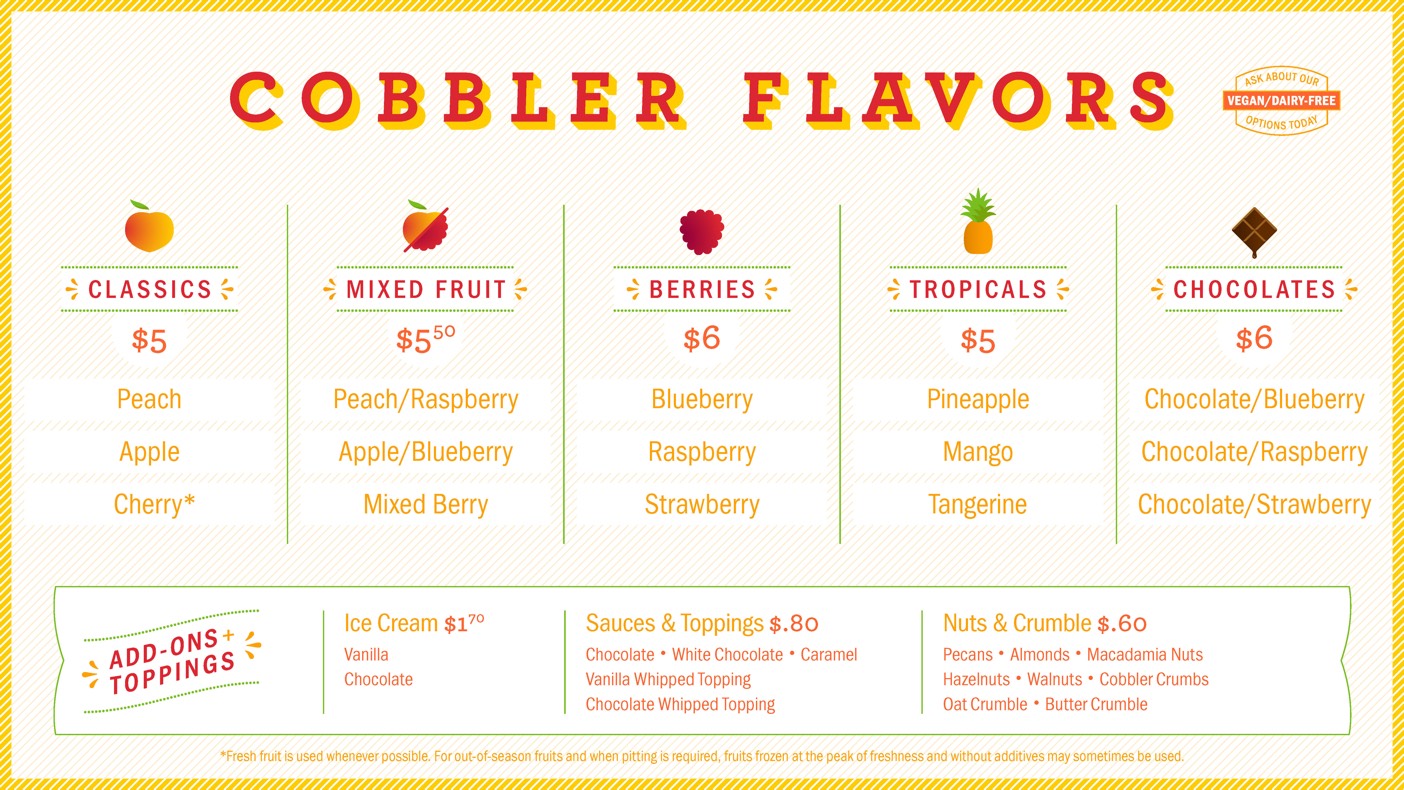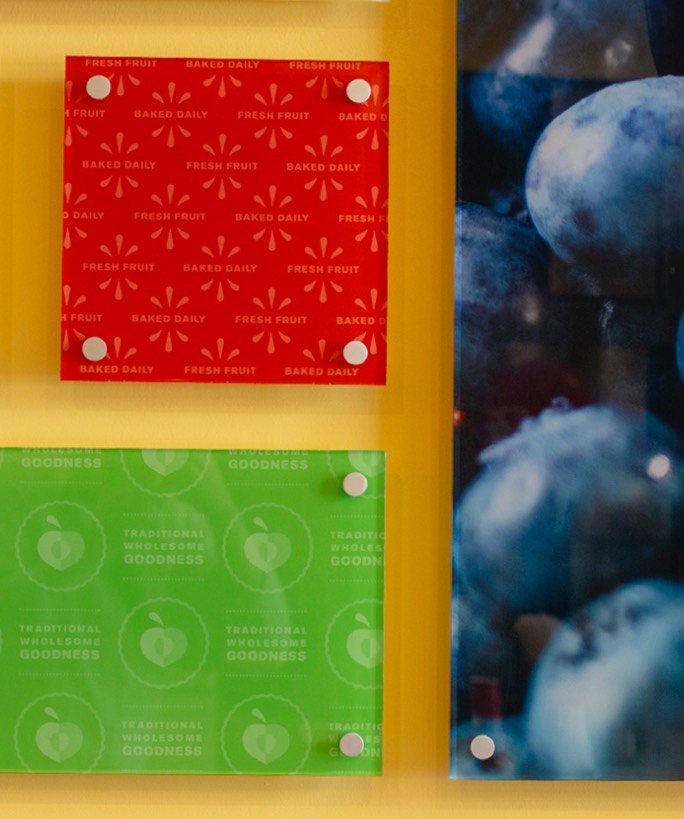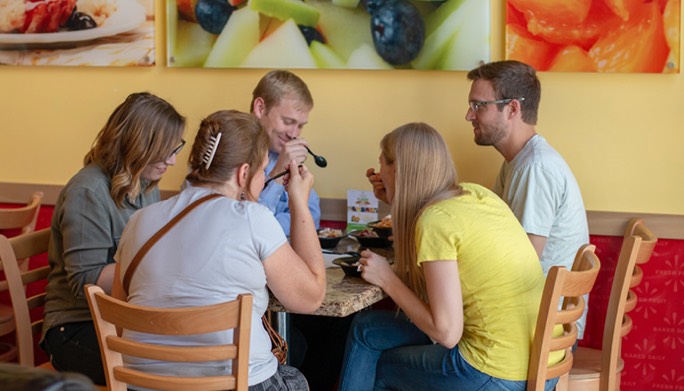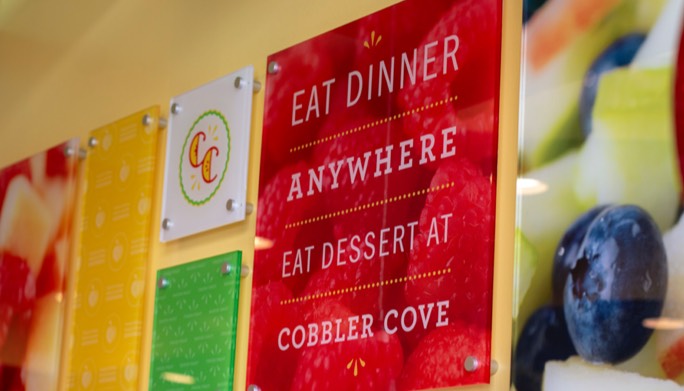 No brand is complete without a well-designed website. This one was built with retina screens in mind and used plenty of large photography and vibrant colors.